Ah, Thanksgiving… the one time of year when families get together, prepare a home-cooked meal, and reminisce on all that they have to be thankful for this past year… or not. If your family is anything like ours, Thanksgiving most likely includes a drunken relative, endless drama, and one or two broken dishes along the way. The best way to deal with the madness? A hefty pour of something delicious. Here are our top five picks for what to pour when the family's at war. Arrive armed and ready for a seamless (and sipworthy) siege!
Your Aunt Is Drunk... by 1PM - Rosé
It's early in the day, the meal is nowhere near prepared, and surprise! (or not), your aunt is already wasted. To deal with this level of intoxication, you'll need something crisp, high-acid, and insanely easy to drink. Enter rosé! This crowd-pleasing favorite is perfect for sipping early in the afternoon and pairs with a slew of pre-dinner snacks, hors d'oeuvres, and your aunt's less-than-suitable behavior.
Your Dad Is Making Inappropriate Jokes - Chuggable Reds
Honestly, the only chance of Dad's jokes getting funnier is if you get a little tipsier. This is where chuggable reds come in. These light-bodied, high acid bottles are perfect for filling the gap between your dad's lack of social awareness and your (soon to not be) soberness. Slap a chill on these delicious bottles and get to glugging.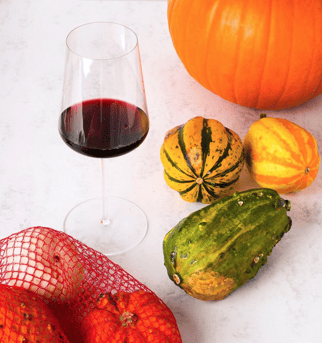 📸 : Verve Wine
Your Sister Won't Stop Bragging About Her Kids - Bubbles
We know that you love your niece and nephew dearly-- however, that doesn't mean you need to hear about their every waking move. Somehow, your sister has found a way to corner you (AGAIN) and let loose on all of her kids' 'unbelievable' accomplishments this past year. Our solution? Celebrate yourself instead... by slugging away on a bottle of bubs, of course. She'll think you're raising a glass to her perfect prodigés, though deep down, you know you're celebrating your own impeccable patience level (don't worry, your secret is safe with us).
Your Creepy Uncle Won't Let Up - Your Favorite Go-To Bottle
Truthfully, nothing is going to make this situation better, so you might as well make the most of it by sipping on something safe. Know you love Barolo? Let it rain Nebbiolo. Cab Sauv more your thing? Pop it like it's hot. Straws aren't included, though we won't judge you if you stoop to this level. Hey, the end justifies the means, right?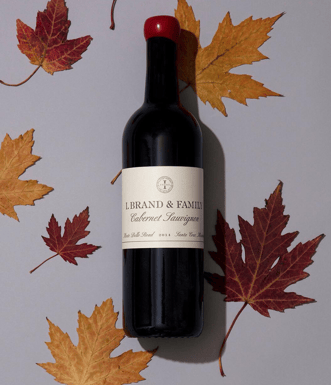 📸 : Verve Wine
Your Mom Dropped the Turkey - Grand Cru Red Burgundy
Something was bound to break, and surprisingly, it wasn't your sanity. Good on you! At this point, you deserve a real treat-- and your mom could use something to cheer her up. Console your mother (and hide your laughter) with the ultimate treat yo'self pour: a succulent glass of Grand Cru Red Burgundy. Raise a glass, cheers to inevitable #FamilyFails, and let the good times roll.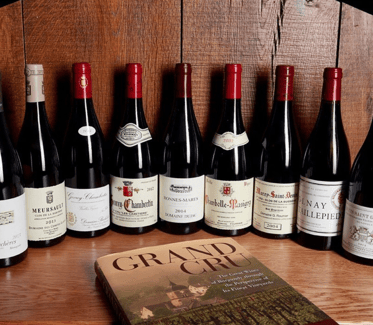 📸 : Verve Wine
From our Verve Wine family to yours, we wish you a Happy Thanksgiving!