Our last wine resolution for 2020 is the simplest yet most important of them all: have fun! Here at Verve Wine, we're making this our mantra for the year ahead. We believe that sipping wine should be one of the most fun, accessible, and joy-sparking experiences on the planet. In honor of our quest for wine-soaked pleasure, we're looking to six of our favorite producers who constantly remind us that although wine should be respected, at the end of the day, it's ultimately about friends, laughter, and the simple joy of being together.
Read More: Four Wine Books You Need to Read in 2020
Pax Mahle
Pax Mahle crafts some of the most structured, serious, and downright delicious bottles coming out of the North Coast. However, this doesn't mean that he and his crew don't know how to have a good time whilst doing so. Simply take a look at their Instagram page and you'll see what we mean: laughter, cheap beer, and foot pigeages in tighty whities are simply just the beginning. These guys know how to drink well, work hard, and also have a good time. Now that's a mentality that we can get on board with!
Monte Rio Cellars
In conjunction with Pax Mahle, our friend Patrick Cappiello founded Monte Rio Cellars just a few years back and has already adapted the same serious-but-fun mentality. These wines are insanely drinkable, sold at accessible prices, and come in a variety of formats (jugs, anyone?) Cappiello is also the brains behind Forty Ounce Wines, which also seeks to bring delicious juice at affordable price tags to the everyday drinker, as well as remove the pretension and stereotypes that exist within the wine world.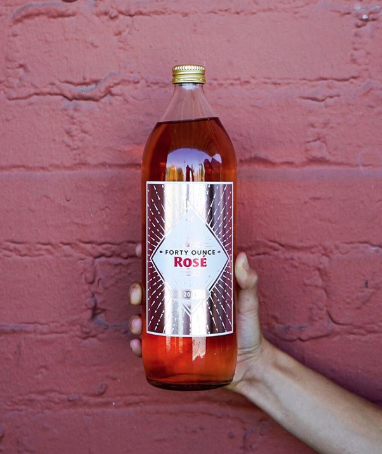 📸 : Verve Wine
Read more: What You Need to Know About Natural Wine
Las Jaras
Joel Burt and Eric Wareheim are nothing short of a good time. Inspired by the easy-drinking style of 'New California' wines, this dynamic duo decided to try their hand at producing fun and well-balanced wines that are meant to be enjoyed now. From their chillable 'Glou Glou' to their range of fizzy bubbles, Burt and Wareheim just get it. We also couldn't talk about Las Jaras without mentioning their infamous Sweet Berry Wine, inspired by Dr. Steve Brule (Tim and Eric Awesome Show, Great Job!). Through minimal intervention and a focused yet laid-back attitude in the cellar, Las Jaras wines are undoubtedly some of the most vibrant and easy-drinking bottles on our shelves. The duo themselves say it best: "Our Sweet Berry Wine demands explanation, inspires stories, and creates joy. For your Wine!"
CdVS
When it comes to throwing an unforgettable party, our friends at Compagnie des Vins Surnaturels know exactly what they're doing. Known for their themed events, costume parties, and laid-back approach to educating about wine, it's no surprise that CdVS is one of our favorite places to hangout in the city. When we heard they were bottling their own pét-nat, we knew it was going to be delicious. This fresh and fruit-forward varietal Cab Franc is produced from organically farmed fruit in Australia's Yarra Valley and is vinified without sulfur. As our friend Caleb Ganzer said himself, "The only thing wrong with this wine is that we didn't make it in mags!" This wine completely reflects the personalities behind the bottle and we're so excited to have it as a new addition to our shelves.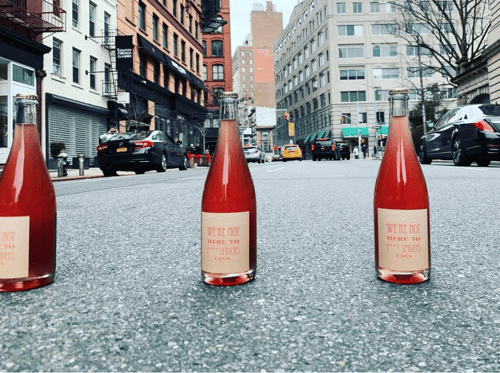 📸 : @ganzer_wein
Bichi
The team at Bichi definitely knows how to not take themselves too seriously. Just one look at these wines' eccentric labels and it's clear that this family is all about having a good time. Located in the heart of Baja, Bichi wines (which mean naked, in the local Sonoran dialect) are vinified by the Téllez family, who implement organic and biodynamic farming practices in the vineyard and use a hands-off approach in the cellar. The family produces a variety of wines (including red, rosé, and pét-nat bottlings) from a variety of grapes, some of which remain completely unidentified-- that's right, 'mystery wine!' The Téllez family's 'whimsical sense of humor' is evident on each and every label produced and we are so pumped about what these guys are doing south of the border.
Niepoort ('Nat Cool')
Although Dirk Niepoort is one of the Douro's most respected winemakers, this doesn't stop him from having a good time in the cellar. Niepoort first produced 'Nat Cool' as an innovative concept to create a light and easy-drinking wine from a region (Bairrada) that is known for its rather bold and boisterous bottlings. This varietal Baga is insanely light and accessible, marked by floral-driven aromatics and palate full of strawberry, tart raspberry, and dried rose petal flavors. Serve chilled, pop before dinner, and have an absolute blast.