In honor of this weekend's Bastille Day celebrations, we're keeping the wine focus on all things France. We can't get enough of the country's viticultural diversity, sophistication, and undeniable execution on consistently delivering some of our favorite terroir-driven bottles out there. And on the topic of terroir, one thing's for sure-- it's impossible to talk about French wine without discussing the mecca that is Burgundy.
Home to world-class Pinot Noir, Chardonnay, and perhaps even the concept of terroir itself, there are more than a few reasons why the region sits at the top of France's viticultural throne. However, here at Verve Wine, we believe that not all top-quality Burgundy has to cost a fortune. Although many of Burgundy's bottles have skyrocketed in price, we've scoured far and wide to source unbelievable quality Burgundy that runs a fraction of the average cost. This week, we're bringing you six of our favorite Burgundian producers that we believe offer some of the best quality to price ratio in the entire region-- we know, we can't believe it either!
Although not widely known outside of France, Domaine Boisson-Vadot is easily one of the best producers in all of Meursault. The family has been making wine in Burgundy for over 200 years and their estate is currently run by father-son duo Bernard and Pierre Boisson. The house style focuses on racy acidity and balance, with no excessive new oak use or batonnage. All juice ferments with native yeasts and much of the family's fruit comes from old vines. All wines produced under the Boisson name (Bernard, Pierre, and Anne) are vinified collaboratively under the same roof. Added bonus: Pierre also happens to be a longtime friend of Raphael Coche (of Domaine Coche-Dury) and viticultural/vinification philosophies are often discussed amongst the two!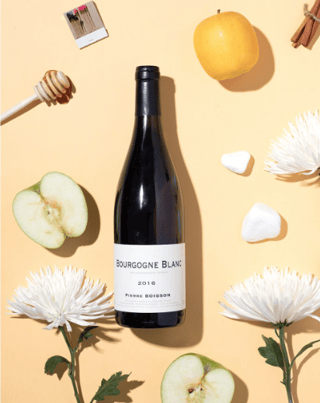 📸: Verve Wine
Domaine de Villaine
No name holds such viticultural prestige as that of Aubert de Villaine, the famed co-owner of Domaine de la Romanée Conti. Although sought after by many, most consumers won't ever be so lucky as to taste said unicorn juice in their lifetimes. Thankfully, Monsieur de Villaine set up his own namesake estate in the unlikely village of Bouzeron back in the 1970s. Here, Aubert and his wife Pamela farm vineyards across three appellations in the Côte Chalonnaise (Bouzeron, Rully, and Mercurey), highlighting the insanely high quality of this underrated region. All farming is done organically and biodynamically and the utmost attention to detail is used in the cellar. For aspiring DRC drinkers, look no further than these top-notch bottles.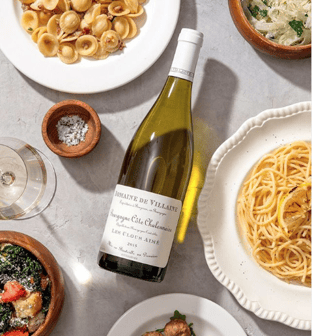 📸: Verve Wine
Charles Ballot took over his family's vines back in 2001 and immediately began improving viticultural techniques. Although the estate already had a good regional reputation, Charles began reducing yields, steering away from chemical treatments, and finding ways to work more meticulously in the cellar. Ballot Millot's holdings comprise 10 hectares, many of which are scattered across five of Meursault's best premier crus. All fruit is harvested by hand, fermentations take place with natural yeasts, and little new oak is used during élevage. For Roulot-like excellence with a significantly lower price tag, these wines are for you.
Domaine Didier Fornerol
Prior to taking over his family's estate, Didier Fornerol worked as the vineyard manager and cellar master at Domaine de l'Arlot for 16 years, gaining much of his knowledge from the legendary Jean-Pierre de Smet. As of 1999, Didier has worked his family's six hectares in the village of Corgoloin, focusing mostly on Côte de Nuits-Villages red and white cuvées. Didier is an advocate of whole cluster fermentation, producing some of the best-priced 'old school' style Burgundies on the market today. Added bonus: Now retired, Jean-Pierre de Smet still pops by Didier's place each year and works closely beside him during harvest.
Chanterêves
Founded in 2010 by husband and wife duo Tomoko Kuriyama and Guillaume Bott, Chanterêves is a somewhat 'négociant-vinificateur,' meaning that the duo purchases fruit from growers and vinifies them into their own wines. Tomoko and Guillaume first met back in 2005, when Tomoko came over to work harvest chez Simon Bize, where Guillaume was working at the time. Until moving to Burgundy full time, most of Tomoko's oenology formation took place in Germany, where she studied wine, worked numerous harvests, and eventually became production manager at Weingut Altenkirch. Guillaume, a Dijon native, spent seven years at Domaine Etienne Sauzet, followed by his position at Domaine Bize. Chanterêves produces both red and white wines from a slew of top-quality Burgundian appellations, including Nuits-St-Georges and Volnay. Elegant and thirst-quenching, these wines are an absolute steal.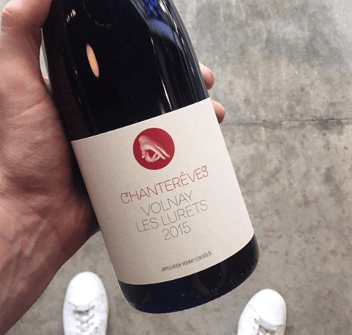 📸: Verve Wine
Marc Soyard- Domaine de la Cras
Domaine de la Cras' story is nothing short of an interesting one. Back in 2013, the city of Dijon purchased this 160 hectare plot (Domaine de la Cras) situated just outside the city's borders. An open call was made for who would take over the site's eight hectares of vineyards and farm them all organically. The one caveat? The young winner couldn't have any family vineyards to his or her name. Marc Soyard was chosen and was immediately granted the right to live on-site at the winery, provided that he 'paid his rent' in the form of 2,000 bottles of wine back to the city.
Soyard's previous six years spent as vineyard manager at Domaine Bizot influences his 'hands-off' mentality in the cellar. All reds are partial (up to 100%) whole cluster fermented and always done with natural yeasts. As if the story isn't unique enough, Domaine de la Cras is the only producer permitted to use the Coteaux de Dijon appellation on their bottles. For lovers of unique wines with a story, these bottles are for you.