Chardonnay from Chablis is perhaps the world's most distinct expression of the grape. These bottles show a dichotomy between rich texture and lip-puckering acidity like no other, making them equally appropriate to drink now or lay down in the cellar. So how exactly do these wines become so special? Between the rigorous, bone-chilling climate that keeps the grapes' acidity naturally high, coupled with the region's chalky, fossil-studded Kimmeridgian soils, the unique terroir of Chablis is truly one of a kind. Although the region is overflowing with talented producers, here are five fascinating vignerons that we think you absolutely need to know.
Few wines offer a transcendental experience like those of Francois Raveneau. Founded in 1948, the domaine is now headed by Francois' two sons, Bernard and Jean-Marie, who tend the family's eight hectares of vines with the same philosophy that their father implemented long ago. Most of the Raveneau vineyards are dominated by premier and grand cru designations, including holdings amongst the prized Blanchot, Les Clos, and Valmur sites. In the cellar, the brothers (like their father) are purists. Barrel fermentations and extended less contact are executed, allowing monitored oxidation to soften the wines' steely, tooth-chattering acidity. Raveneau wines are best known for their richness and texture, as well as their ability to withstand the test of time.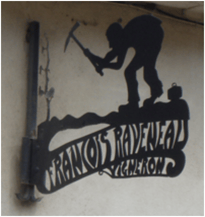 📸: Kermit Lynch
Domaine René et Vincent Dauvissat
Along with Raveneau, the Dauvissat name evokes a similar feeling of unmatchable bliss. Deemed one of the region's greatest producers, the family has been selling wine under their own name since 1931, producing bottles in a traditional style, similar to that of Raveneau. Natural farming, strict yield management, hand-harvesting, and partial barrel fermentation are implemented, as well as extensive élevage in wood. The Dauvissat's 11 hectares of old vines are scattered across multiple premier and grand crus, including La Forest (La Forêt) and Les Clos. Expect pure and intense wines full of cellar-worthy potential, perfect for pairing with seafood, raw bar favorites, and classic French fare.
When Stéphane Moreau-Naudet unexpectedly passed away in 2016, the winery's future was left in a state of uncertainty. However, his extremely talented widow Virginie stepped in and took the reigns, carrying out viticulture and vinification in a way that Stéphane would've seen fit. Stéphane's winemaking style was heavily influenced by Vincent Dauvissat. Organic farming practices, hand harvests, and careful barrel élevage continue to be implemented across the estate, creating deeply complex wines overflowing with zippy acidity. Although we miss Stéphane terribly, Virginie and her team are carrying on his legacy with such purity and honesty, it's almost as if he is still with us every sip of the way.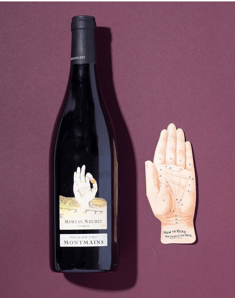 📸: Verve Wine
Domaine Paul Nicolle is located just four kilometers from the town of Chablis, situated in the small village of Fleys. The estate was founded in 1970 by Robert Nicolle and Josette Laroche, who held less than one hectare of vines to their name. Viticultural history runs deep within both of their families, both of which date back to the late 1800s. Today, the estate is comprised of 20 hectares and is headed by the duo's son Charly, who joined them at the winery two decades ago. A house style of sur-lie vinification and steel aging creates textured and fresh wines, marked by vibrant acidity and crazy food-friendliness. And when it comes to wallet-friendly options from this rather pricey region, Domaine Paul Nicolle's got your back.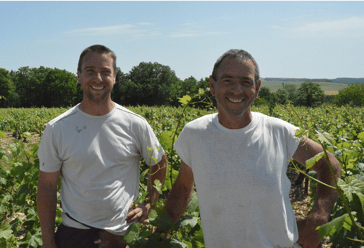 📸: Paris Wine Company
Edouard and Eleni first met while working harvest in New Zealand back in 2010. Shortly after, the duo got married and returned to Edouard's native Chablis to operate a small 3.3 hectare plot of his family's 50 hectare estate. Vineyards are spread across a handful of village level and premier crus, with four hectares dedicated to esteemed grand cru designations. Wines are vinified traditionally and sustainably, with grapes hand-sorted prior to vinification in steel or barrel, depending on the cru from which the fruit comes. All wines are racked off the lees after malolactic fermentation, creating zesty, age-worthy cuvées that show a serious sense of place. For a taste of the future of Chablis, look no further than this dynamic duo.