Barolo is home to some of the most elegant and ageworthy bottles of red wine on the market. Crafted exclusively from Nebbiolo, these high-acid/high-tannin bottles are no-brainers for laying down in the cellar, as well as serving alongside a variety of hearty foods. Here at Verve Wine, we've created a diverse selection of Barolo that represents an array of producers and house styles. From the classics to the up-and-comers, we've got the perfect bottle of Barolo waiting for you, regardless of your price point or palate preference may be. Whether laying down for the long-haul or popping with Sunday Supper, rest assured that Barolo covers all of your bases. Looking to learn more about the region? Check out our 'Everything You Need to Know About Barolo' primer, here.
Barolo Basics
Like other Old World regions, wines from Barolo are identified by their place of origin, not grape variety. Barolo is located in the northwestern corner of Italy in the region of Piedmont, and its production zone spreads across various communes. Most vineyards are located on steep hillsides rather than flat plains.
Wines from Barolo are regarded as some of the best to come out of all of Italy, and are known for their high acid, gritty tannins, and serious ability to age. Because of their high levels of tannins, wines from Barolo are quite austere in their youth and require ample amounts of time to soften. As they say, good things come to those who wait!
Classification Systems / Appellation Requirements
As with the rest of Italy, Barolo operates under the DOC/DOCG system. The appellation was elevated to DOCG status in 1980. As stated by appellation requirements, Barolo wines must be produced entirely from Nebbiolo (in the past, Barbera, Cabernet Sauvignon, and other international varieties were permitted within the blend) and aged for at least 38 months prior to release, 18 of which must be spent in wood. After five years of aging, Barolo wines are permitted to be designated 'Riserva.' Barolo wines must have a minimum of 13% ABV, though many wines surpass this level.
📸: Verve Wine
Terroir
Although located just 2 miles away from Barbaresco, Barolo's terroir is significantly different. Barolo vineyards experience much cooler climates and are planted at much higher elevations. The overall climate is continental, characterized by warm summers and chilly winters. The Tanaro River and its tributaries help moderate regional climate, as well as divide the overarching region into three main zones.
The Langhe hills add even more altitude and soil variation to the region, which creates a variety of microclimates within Barolo. The two main soil types of Barolo are sandstone and calcareous marl, though ample clay deposits are scattered around the region. These deposits are said to help restrain Nebbiolo's naturally high acidity.
Regions
Despite its massive presence in the wine world, Barolo itself is actually quite small (the region is actually only five miles at its widest point). In 1896, Barolo was broken down into five major zones [communes]: Barolo, La Morra, Castiglione Falletto, Serralunga d'Alba, and Monforte d'Alba.
The region is also divided into two valleys: Serralunga Valley (east) and Central Valley (west). The Serralunga Valley is home to Castiglione Falletto, Monforte d'Alba, and Serralunga d'Alba and is known for sandier, more limestone-rich soils. These wines are known for their austerity and need serious time to become approachable. The Central Valley is home to Barolo and La Morra, which are characterized by soils richer in clay and magnesium. These wines are known for their perfumed aromatics and earlier drinkability.
Since the 19th century, Barolo has put serious emphasis on single plots and individual growing sites, many of which are marked by single-vineyard designations. Although there is no official 'cru' designation, many vineyards are deemed as such. Some well-known examples of these 'crus' are Monprivato, Ginestra, Cannubi, and Brunate.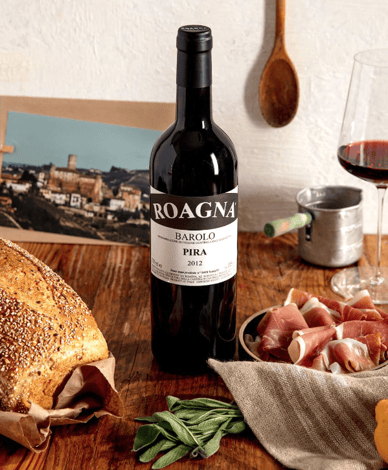 📸: Verve Wine
Grape Varieties / Flavor Profile
All wine produced in Barolo is red and is crafted exclusively from the Nebbiolo variety. Nebbiolo berries are small and dark, known for their early budding and late-ripening.
Barolo wines are known for their full body, concentration, and texture. The wines are marked by high levels of tannin and acid. Pronounced aromas and flavors of cherries, rose petals, tobacco, and tar are also synonymous with these wines, the latter three of which tend to become more prominent with age. Over time, Barolos' garnet hue tends to fade to a more rust-tinged color.
Barolo is also home to the production of Barolo Chinato. This after-dinner digestif is made by steeping Barolo wine in South American tree bark, then adding spices, flowers, and/or vanilla.
Food-Pairing
The powerful structure and high levels of tannins in Barolo scream for something equally weighty. For succulent regional pairings, look no further than meat stews, creamy risottos, and all things truffle to serve alongside your bottles of Barolo.
Read more: Five Tips for Food & Wine Pairing
Key Producers / 'Barolo Wars'
Since the 1970s, an interesting controversy has broken out amongst regional producers. A handful of winemakers began taking a more 'international' approach to their winemaking, incorporating shorter fermentation times and new French oak aging into their practices for the sake of creating more 'approachable' and earlier-drinking wines. Traditional producers in the region were outraged, deeming these 'unrecognizable' wines as a poor reflection of the classic regional style.
Producers to Know:
- Giacomo Conterno
- Bartolo Mascarello
- Francesco Rinaldi
- Vajra
- Roagna
- Vietti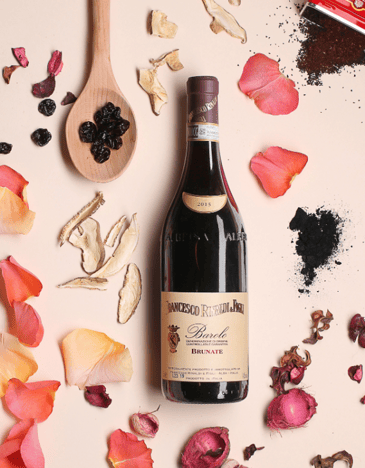 📸: Verve Wine